Which renovations boost your value?
October 6, 2016 | Posted by: Laking Financial
Which renovations go right to your bottom line?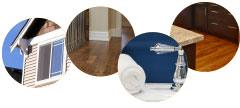 Whether you are looking to buy a fixer-upper or renovate your existing home to improve the quality of life for you and your family, it's worthwhile to understand which home renovations can help boost the value of your home and go straight to your bottom line. According to the Appraisal Institute of Canada (AIC), the top four renovations with the highest return on investment (ROI) include:
Updated kitchen - the kitchen is almost always the heart of the home, so it's no surprise that kitchen renovations consistently provide the best return on your renovation investment. If payback is important to you, keep the project in line with the style and quality of the rest of the house and neighbourhood.

A sparkly bathroom - bathroom renovations are also very reliable when it comes to boosting the overall value of your home.

Fresh painting - whether it's inside or outside, a fresh coat of paint can work wonders on the overall impression of your home. If you are looking to sell, choose neutrals that have wide-ranging market appeal.

Focus on decor - updating lighting and plumbing fixtures, counter tops, and replacing worn flooring or refinishing hardwood floors are also definite ROI winners.
Of course it's also important to budget for those renovations that are necessary just to maintain your home's worth. According to the AIC, it's essential to replace the roof, update heating/cooling systems and replace windows/doors as they near the end of their life expectancy.
The AIC also lists finishing the basement, garage improvements, sun rooms and other additions, decks and fences, and landscaping as the top renovations that generally offer the highest enjoyment value.
If you're thinking renovation, let's talk. I can help you finance your reno so you can maximize your bottom line and personal home enjoyment. If you're buying and planning immediate renovations, I can bundle the cost of your planned renos right into your mortgage: so instead of sky-high credit card and line of credit bills, you'll have your mortgage and renovations looked after in one easy monthly payment.
---

Your source for lowest-cost funds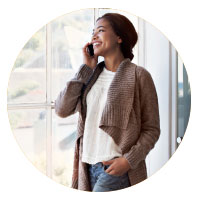 Canadians are looking to their mortgage for low-cost funds. According to a 2015 survey by Mortgage Professionals Canada, for those who were qualified to do so (homeowners with at least 20% equity), and did take equity out of their home, the average amount withdrawn was $70,000, up from $51,000 in the previous survey. The top reasons for refinancing include:
Paying down debt (35%)

Renovations (23%)

Investments (19%)

Purchases or education (14%)
Your mortgage can be your best route to low-interest debt. Whatever your need might be, I can crunch the numbers to see if your mortgage is your most cost-effective option.
Share This Page On: